Shows
Please contact Louise for any event where laid back, easy listening ambient background music is required.
* Upbeat party/dancing music available (in duo) on request. Click here for link to party duo 'Into the Kitty'.

Upcoming Public Appearances:
Gathered Design Market – SA Local Design Market (The Market Shed on Holland St).  10am – 4pm.  Saturday 15 October 2023.  Saturday 9 December 2023.
Stirling Market (Druids Ave) – Sunday 22 October 2023.  Sunday 26 November 2023.  Sunday 17 December 2023.
Private Shows Not Advertised.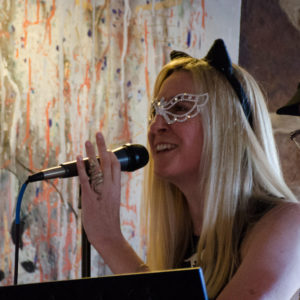 Previous Public Shows:
Regular performer at the beautiful monthly Stirling Market; Druids Ave, 4th Sunday of each month.
Regular performer at the quarterly Gathered Design Market – The Market Shed, Holland St Adelaide. (Previously Torrens Parade Ground & Queens Theatre Adelaide).
The Rusty Plough Restaurant (Old Coach Rd, Aldinga) – 1 July 2023.
A Prayer for the Wild at Heart Cafe (Hurtle Square, Adelaide) – Vino and Vibes – 20 May 2023
Prancing Pony Brewery (Mt Barker Rd, Totness) – Sunday 8 January 2023.
GPO Exchange (Franklin St, Adelaide) – 2 September 2022.
Diverse-City (163 Gouger St, Adelaide – Previously 116 Grote St) – Friday 17 September, 27 August, 17 September, 15 October, 5 November 2021. 14 January 2022.  11 February 2022. 1 April 2022. 13 May 2022. 12 August 2022. 21 July 2023 (Grand opening new venue).
Walkerville Terrace Shopping Centre – 2pm – 5pm.  Saturday 9 October 2021.
Picnic Perfect – Gin-Music-Wine.  (Botanic Park).  12 – 6pm.  Saturday 20 February 2021.
The Local Wine Co. (King William Rd, Hyde Park) – Sunday 20 September 2020
Kapunda Bushfire Relief Concert Opening Act  – Sunday 15 March 2020. 
40th Celebration and Official Platform & Community Garden Opening  – The Hut  Community Centre  (Aldgate) – Sunday 5 May 2019
50th Anniversary Celebration – Arkaroola, November 2018
Charity Mystery Box Rally – Arkaroola, October 2018